Mine is starting to look promising. My wife has been going out and picking her salads right off the garden all week. Got three kinds of lettuce, kale, Swiss chard, two kinds of potatoes, green onions, garlic, spinach, cabbage, tomatoes (some are nearly ripe enough to pick), jalapenos, and several different fresh herbs. Using some 100 gallon waterers as containers this year. Filled them with half Miracle Grow and half composted goat manure. Have many more containers on the porch for the smaller plants.
Containers pre planting.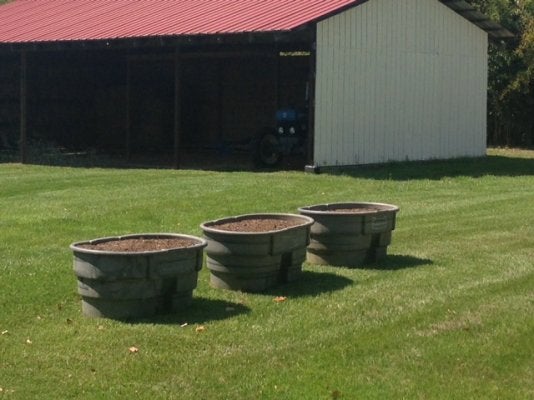 Potatoes (Kennebeck I think).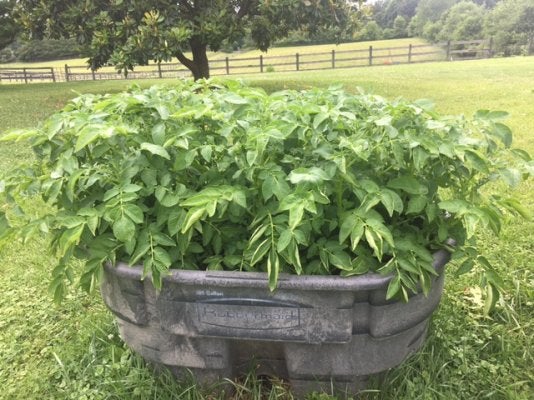 More potatoes. These are Yukon Gold.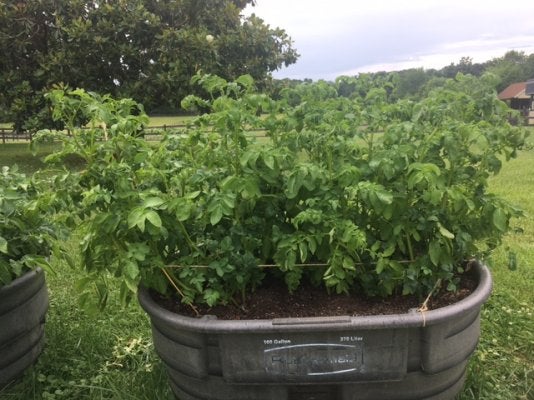 A row of spinach with rows of green onions flanking them.
I love cooking with fresh produce straight from the garden.