I just got back from a bike ride to the beach, 25 miles out and back. My bike's a partscaster, an Ibis Hakaluggi frame from the turn of the century built up with wheels I built myself, and mountain bike parts that I upgraded on my partscaster Santa Cruz along the way.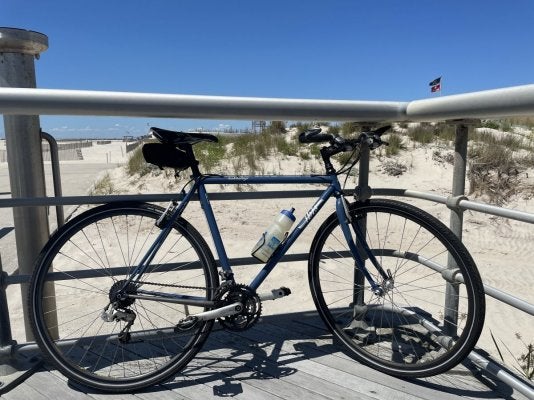 What's the big deal? It's one year since the poop hit the fan and splattered back hitting me square in the chest. I got back from my ride with insane shoulder pain, went to see my doc who sent me straight to a cardiologist. What he found put me in Mount Sinai in NYC to see a guy who could set stents in impossible places and back again two months later for two more. I'm down 30 lbs. since that time. I'm off insulin. I'm tired after the ride but feeling no pain.
Funny thing about partscasters. You can't sell them for the sum of their parts but they can be worth so much more than that.