** This may be a non-excitable thread, but I just had to show pride in my Number 1 being finally shot as it really is.
I've tried a Kodak Digital camera ($100 at Walgreens many years ago), I've tried a cell phone, I've tried a smartphone (Apple 7+), but I think I finally got a decent pic of my Les Paul through my Lenovo tablet, bought a year ago.
Kodak digital camera-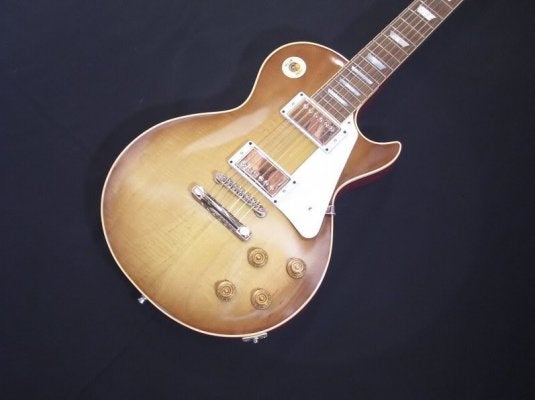 Apple smart phone-
Lenovo tablet-
I think the last one the Lenovo tablet pic, is where my Les Paul is at.
I didn't have to mess with color or contrast or exposure or balance or anything in Photoshop with the Lenovo shot. The shot is just a 60 old-fashioned bulb under a beige lamp shade about 10 feet away, and a LED desk lamp sitting on my computer chair point up towards it.
edited for spelling (!!!)
Last edited: